About Us
WE OFFER A DIVERSIFIED MDS SETUP & SOLUTIONS TO BUSINESSES
Saksham aims at offering quality documentation needs to businesses. With decades of experience under our belt, we have understood the needs and challenges faced by small and mid-sized businesses. So, our MFD, heavy-duty scanner, and printer rental services can ensure fulfill your day-to-day requirements without burdening you.
We offer other technical services for our clients that help them to use these high-quality devices with much ease. With Saksham, everything is possible.
+91 9810-536-170 or 9911-924-590
Acquired The Trust Of Over 3000 Customers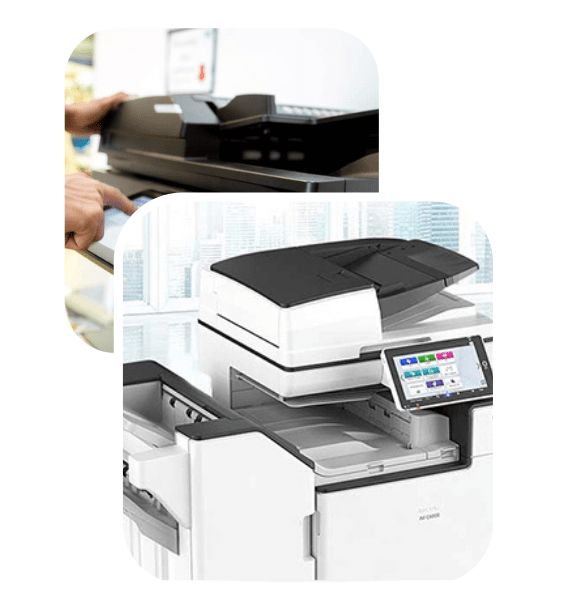 Superior Quality Technical Devices For Multiple Use
Offering Different Rental Solutions To Help Businesses
Why Saksham?
We Understand Businesses & Their Diverse Requirements
At Saksham, we make sure to offer a range of solutions to help businesses choose as per their budget and requirements. We are your one-stop solution to acquire the top-notch document solution.
Our Work Process
We follow a thorough work Process
Choose a service
You need to first choose the service that you wish to take from us based on your needs.
Plan a meeting
We will schedule a meeting to discuss the details and give you an effective plan depending on your requirements.
Create a custom plan
Based on the plan you choose, we will customize it to make it profitable for you and let you use it.
Start using devices
We will send professionals for installation so that you can start using the MFD Devices.
Great Solution for Small & Mid-Range
Business
Saksham provides you with an opportunity to choose MFD devices on rental services. We specialize in it and ensure surpassing your expectations.
At Saksham
We Grow By Helping You To Grow With Advance Devices
Best services come through the best people. I have been a part of and connected to this company for a long time. Best work and exceptional people with vast knowledge. Best of Luck Saksham Office Automation.
Our Blog
Check Out Our Latest News
Nice service
Deepak Kumar Shukla
2022-09-23
Nice services, good and skilled manpower and engineerirs positive response all time's I appreciate always
Panna Choudhary
2022-09-22
Excellent service provider on pan India we are really appreciate to Saksham Team.
Sivamurugan Kannan
2022-08-24
I went for interview, there I found that is Good place to work. Feel motivated when I am met the people from Saksham.